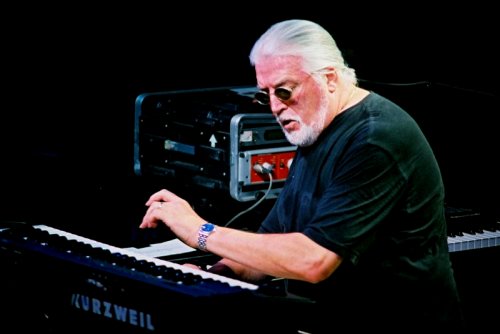 Deep Purple have been added to this years Sunflower Jam in London on September 25 – and for the first time in six years, Jon Lord is set to perform with the band.
On his website, Jon Lord confirms that he will get onstage with Deep Purple as Special Guest:
I imagine they'll be playing some of the more recent stuff and I'll join for a few of the old favourites. The idea is not that they'll turn up without Don Airey at all. That would be terribly unfair to him after all this time.
Last time Jon appeared on stage together with Deep Purple was on September 19, 2002 at the Regent Theatre in Ipswich, UK.
Read the rest of the interview with Jon Lord about the Sun Flower Jam 2008.
Thanks to Mike McBain for the tip.