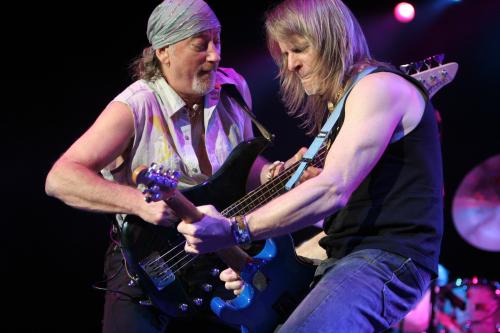 Continuing the Deep Purple month, Planet Rock is giving away 3 pairs of tickets to see Deep Purple live at London Wembley Arena on Saturday 28th April. But you'll have to be quick though, the "competition" closes at midnight on Wednesday 25th April.
Now this one looks like real fun. Identify small fragments of 30 albums covers for the Purple family. If you do it right, you enter the draw to win all seven Ian Gillan reissues. Play here.
Thanks to Mike Garrett for the info.