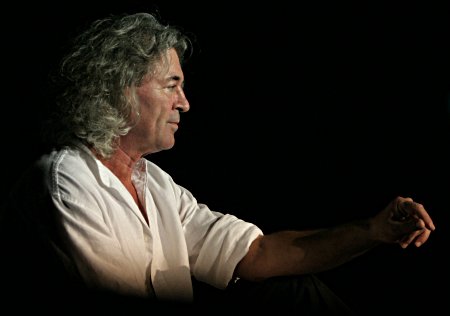 As you probably have already heard, following the gig at the Radio City Music Hall on March 30th, Ronnie James Dio has announced that he is quitting Heaven and Hell tour for undisclosed reasons. Apparently Tony Iommi wants to fulfil the band's extensive US and European touring commitments in April/May/June. He has asked Ian Gillan to step in for Dio if they rename the project Born Again.
Gillan, when caught backstage after the show in Limoges, confirmed that he had spoken to Tony and said he has to "think it over", but he'll probably do it if the schedule doesn't clash with Deep Purple's – and there's no dry ice on stage.
Let's see what does this boil down to (provided all the lawyers and managers can come to an agreement as well). Deep Purple are on tour in UK from April 21 to May 3, then on to the continent until May 27, practically non-stop. Which rules out the Born Again US tour. But at the moment it looks like Ian Gillan is available for the European dates in June.
Brace yourself, I like the smell of deja vu in the morning. It really was a meeting, the bottle took a beating. Ladies of the manor watched me climb into my car…
Thanks to Hubert Jesslilt for the info.