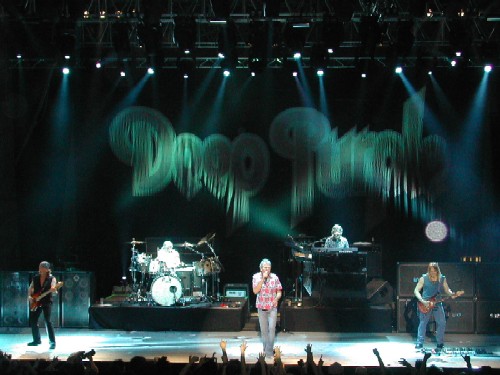 Here is the selist Deep Purple played in Parma, Italy, March 7.
Pictures Of Home
Things I Never Said
The Battle Rages On
Strange Kind Of A Woman
Rapture Of The Deep
Fireball
Wrong Man
Steve Morse Solo
The Well Dressed Guitar
When A Blind Man Cries
Lazy
Kiss Tomorrow Goodbye
Don Airey Solo
Perfect Strangers
Space Truckin'
Highway Star
Smoke On The Water
Encore:
Hush (with Ian Paice solo)
Black Night
In the "options list" were "Into The Fire", "Ted The Mechanic" and "Sometimes I Feel Like Screaming", but they weren't played at this gig.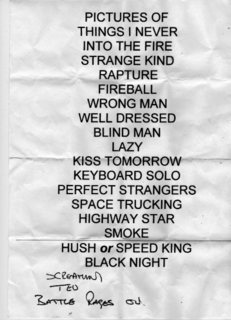 Thanks to Deep Purple Italia for the information.