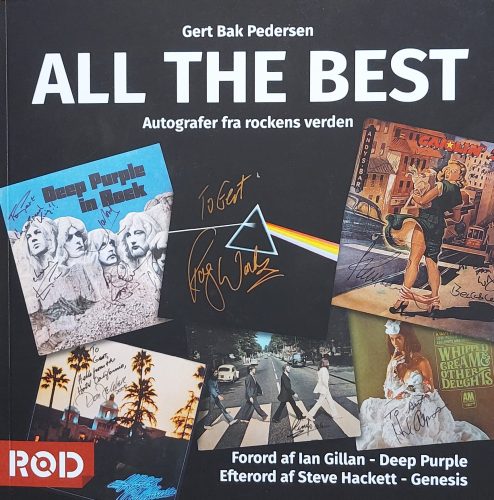 Our contributor Gert Bak Pedersen has published a book about his collection of signed records with foreword by Ian Gillan.
From the author:
For many years I have tried to get my most important album covers signed by the musicians. Among them are numerous Deep Purple albums. The collection has now turned into a book called 'All the best' and Ian has been so kind to write the foreword. The book includes photos of lots of signed Purple-records and some handwritten lyrics. Even though the book is in Danish the foreword by Ian and the afterword by Steve Hackett (Genesis) are in English.
The book contains reproductions of lyrics for Smoke On The Water and Child In Time, handwritten by Ian.