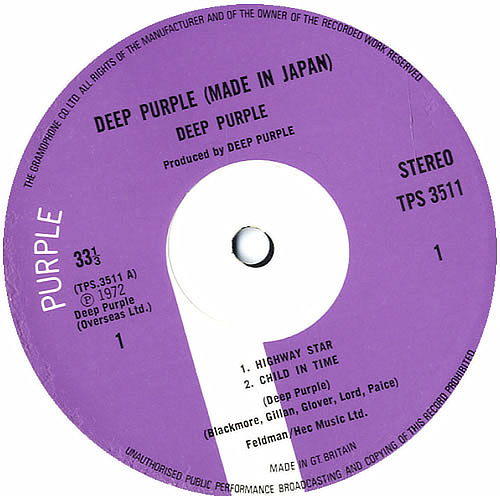 Darker than Blue reminds us that Made in Japan is turning 50 these days. Albeit the album was released later in the year, but the three historic performances that were recorded were held on August 15th, 16th. and 17th, 1972.
We'll drink to that.
Thanks to Gary Poronovich for the heads up.