Here is a small collection of various odds and ends that accumulated in our mailbox over the past few weeks. They might be of interest, but probably each of them don't warrant a separate post.
A German band called Santiano has been spotted recycling props from the inFinite photo shoot: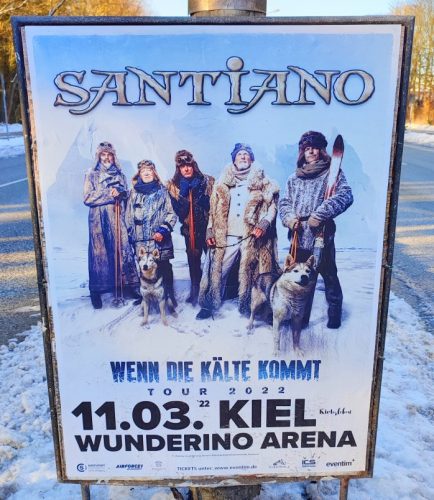 And now for something completely different… An Italian band Quintorigo did a cover of Highway Star. There are no guitars, basses, hammonds, or drums. The lineup includes a saxophone, an upright bass, a cello, and a violin. Might not be to everybody's taste, but then again here's something you don't hear every day.
Kids are always cute, right? Especially when they try their teeth on Burn.
Thanks to Tobias Janaschke and andrea cavallo.