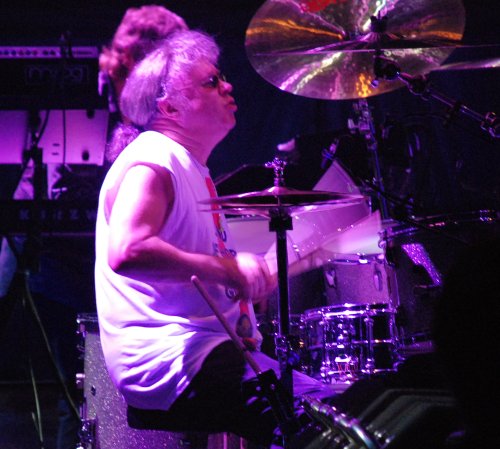 It's not that we can quote a preeminent scientific publication in every news item here on THS, but today's the day. An article in Communications Biology, a Nature family journal, enticingly entitled Miniaturization during a Silurian environmental crisis generated the modern brittle star body plan deals with 420+ million years old fossils of modern starfish ancestors. The authors chose to name one of the newly discovered species after our own Ian Paice:
Ophiopetagno paicei gen. et sp. nov. Thuy, Eriksson & Numberger-Thuy. […] The species name honours Ian A. Paice, drummer of legendary rock band Deep Purple, one of the last common ancestors in heavy metal.
The other fossil discovered was named after Tomas Haake, drummer from the Swedish metal band Meshuggah.
BraveWords has quotes from the lead researcher of the study. Dr. Ben Thuy, Natural History Museum of Luxembourg:
Analyzing fossils the size of a dust grain and delving deeply into complex evolutionary patterns can be mind-wrecking. The music of Deep Purple and Meshuggah really helped us blow off steam, renew inspiration and calm our minds.
During the time our study was compiled, I recorded the drums for the upcoming album of Luxembourg-based metal band Sleepers' Guilt, so it was an obvious choice to honor two of my idols.
Paicey and Haake join the extremely exclusive club of heavy music stars that have fossils named after them, the members of which include Tony Iommi, Lemmy Kilmister, and King Diamond.
Thanks to BraveWords for the info.