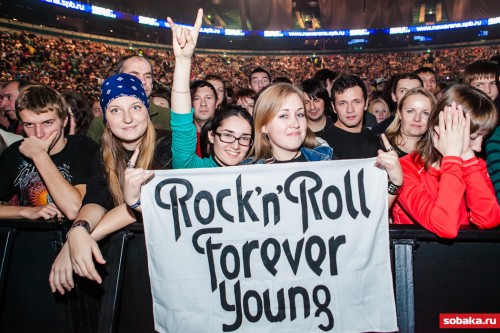 Band's management is offering VIP upgrade packages for the European leg on the upcoming Deep Purple tour in May-July. There are two different packages available:
$200 USD will buy you a meet'n'greet with the band members excluding Ian Gillan (don't be offended — he just does not do backstage mingling any more), plus some swag;
$100 will buy you early access to the venue to grab some merchandise and that front row place at the railing (the shows are general admission, at least for the floor).
Either package must be purchased on top of a regular ticket — they do not grant admission to the show by themselves. The $100 and $200 packages are also mutually exclusive — meet'n'greet will be held before the band hits the stage, one physically can not be backstage and holding their place in the front row at the same time.
The packages are sold exclusively via VIP Showtix.
Thanks to Kat for the info.