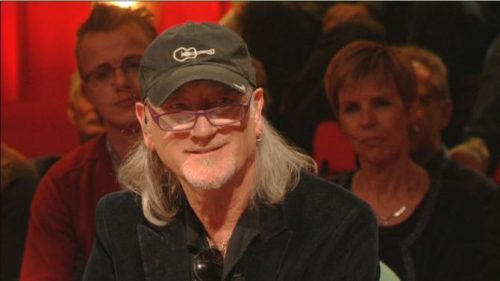 Roger Glover has appeared on Van Gils & Gasten show on Belgian TV. There are certain limits on how deep the mainstream media can dig during a 10-minute TV appearance, but it was a well rounded and well researched interview. The host got his Made in Japan vinyl signed, the new album was plugged amid a couple of anecdotes and a clip from the documentary, and even Love is All got an airing (it was a major hit in Belgium and Netherlands back in the day).
You can watch the show at deredactie.be. Roger's interview segment starts at 25:50 with a dramatic entrance over Child in Time cadenza. It continues for about 9 minutes. He appears again at 41:40 mark with a story of his foray into animal husbandry. The interview segment itself is (mostly) in English with Dutch subtitles.
Thanks to Nigel Young for the info.