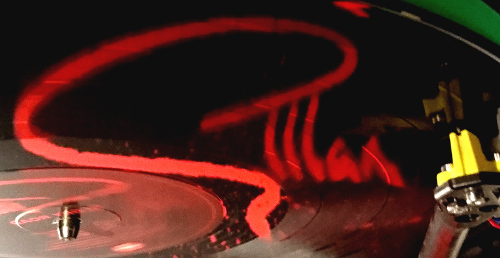 Five Gillan band albums reissued on vinyl, and the clarity and dynamics of these 180 gram vinyls knock spots off the original pressings.
Hear the sound of firing, it's politics expiring.

Are you God, are you man, do you live in fear
Are we trash in your can, a bubble in your beer

As we slipped through Spokane you said something profane
And I shifted up into Nirvana

Whoa said the judge to the hooker with a nudge
I'm gonna fine you all your pleasure
But with the pervs and the kinks and the queer rinky dinks
Are you sure you only do it for the treasure?
A few choice examples of Ian Gillan's lyrical output between 1978 and 1982. What he and his mad band of rock'n'rollers accomplished in those four hectic years was recklessly frantic even then, never mind when viewed by today's standards. Five strong studio albums, a plethora of hit singles (always featuring unreleased b-sides) and endless amounts of touring.
Gillan's level of creativity and energy has rarely been rivaled since, and now the core of their musical legacy is being reissued by Demon Records.

This year's most honest reissue
Previous reissues have seen the Gillan albums out on CD with bonus tracks, new liner notes and extra artwork, etc. Plenty to sink your Gillan starved eyes and ears into. This time Demon are serving up a no nonsense vinyl box of the band's five studio albums straight on the rocks (so to speak).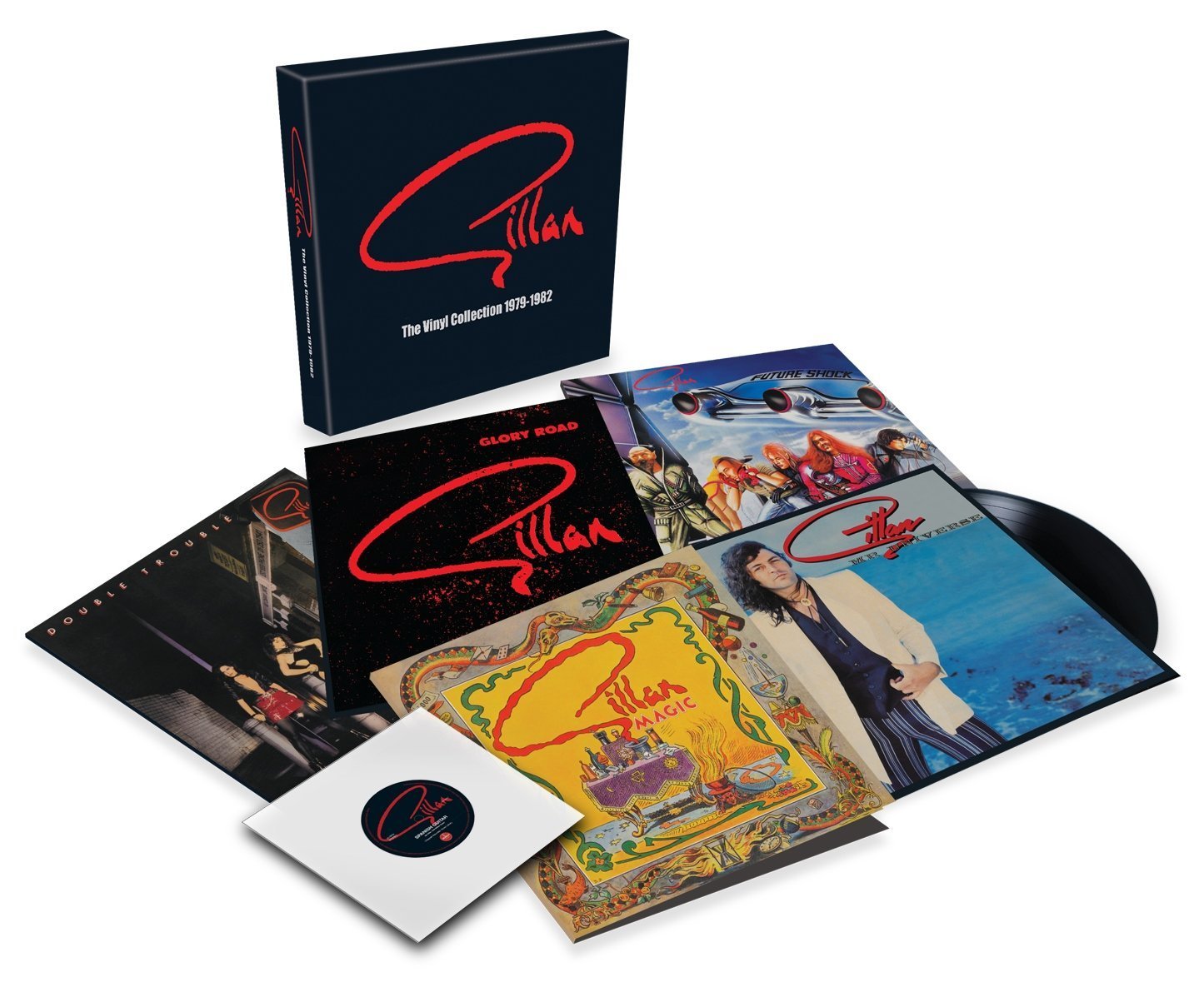 There's been no fiddling or extra bits added to lure you to the Shopping Basket. If your trusted old Gillan vinyls haven't been loved completely to bits and still tingle your ears, there's nothing here to upset your budget.
Easy choice. The Vinyl Collection 1979 – 1982 is possibly the most honest reissue you'll see this side of Christmas. And delightfully so.
Mr. Universe, Glory Road, Future Shock, Double Trouble and Magic are all presented in their original artwork – including the 16-page booklet inside Future Shock and Glory Road's entirely antic bonus LP For Gillan Fans Only.
And herein lies also the clincher. The music. It sounds absolutely amazing. The clarity and dynamics of these 180 gram heavy weight vinyls knock spots off the original pressings now approaching 40 years of age.
And we get everything here. The inimitable Gillan story telling lyrics of Are You Sure?, the anti-religion wit of No Laughing in Heaven, the immense career restoring classic Fighting Man, the majestic On the Rocks, the delightfully quaint Abbey of Thelema (complete with Colin Towns' screaming flute solo), the delicate If I Sing Softly, the hypnotic Men of War, the evolutionary Born to Kill. They're all here. And they all sound bloody exciting.
(article continues)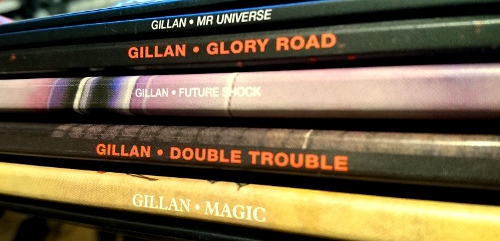 Each album brings forth a deluge of memories to spark a nostalgia trip worth the price of admission alone. Those youthful nights spent discovering Gillan's solo band developing, as they leapt from strength to strength, recklessly wrecking our hearing along the way.
Gillan in all their glory
Mr. Universe (1979) is the debut copy that would never be quite as good as the commercially unfortunate 'Japanese album' from which it grew, yet pleasingly full of excellent tracks like Puget Sound, Fighting Man and its title track among others.
Glory Road (1980) is a relentlessly raw collection of stunning rock tunes, that set the standard for all other Gillan albums and sported the bare naked band-in-a-room production that became Gillan's trademark.
Future Shock (1981) is the more elaborate and more grown up album. A definite high point and one which spawned also a hundred extra songs that surfaced on a number of singles.
Double Trouble (1981) suffers from its slightly cold and eerie sounding production courtesy of outside producer Steve Smith but survives on its classic tracks, I'll Rip Your Spine Out, Men of War, Hadely Bop Bop and of course Born to Kill. It comes with a live LP brimming with tortuous solos and the band's on the edge live energy.
Magic (1982) became a fitting finish with its doomy atmosphere and demonic undertones. It made good of Stevie Wonder's Living for the City and Ian Gillan's and (later Iron Maiden guitarist) Janick Gers' Bluesy Blue Sea but also left some great songs for single b-sides, most notably the haunting Fiji not present here.
Pristine thunder
And there you have it. Gillan in all their glory. Some of the artwork hasn't come out quite as sparkling as the originals, and there are a couple of pressing errors (ending side 1 of For Gillan Fans Only with the intro to side 2; 'Welcome to all side 2 listeners…'; and John McCoy's sleepy bass line after Nervous (on Glory Road) not continuing into the run out groove where the original pressing kept booming until you eventually lifted the needle from the grooves.
All minor points considering the thunderous nature of these pressings. The music sounds solid and pristine, and the dynamics are clearer than on my originals. And without any bells or whistles to distract your attention, this is what matters. Thank you.
Select copies of this box set do come with one tiny bell in the shape of Spanish Guitar, one of Gillan's numerous non-album tracks, on a one-sided 7″ single to slightly dilute the clean shaven standard of this release.
We've just got time for a quick quiz: During Ian Gillan's spoken interludes on For Gillan Fans Only, how many times does he repeat its title? Answers on a postcard. 🙂
Reviewed by Rasmus Heide, your demon driver on the rocks
Watch Ian Gillan unbox this baby himself: