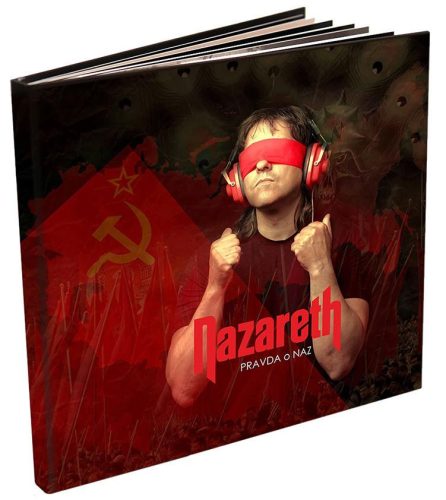 Roger Glover has contributed to a new book PRAVDAoNAZ: The Truth About Nazareth being prepared for publication by a Russian photographer and journalist Mikhail Vaneev.
I'll tell you something about Nazareth… they saved my life, maybe not literally, but spiritually. In June '73, six months after we'd recorded Razamanaz, and after gruelling tours of Europe, USA and Japan, I was jettisoned from Deep Purple. It's very difficult to be forced to leave the biggest band in the world, which is what we were by then. For four years, we'd been on this incredible journey from In Rock to Machine Head and Smoke on the Water. An incredible journey, and all of sudden – I'm off the cliff. I arrived back from Japan feeling very low until I read in the music papers that Broken Down Angel was high up in the charts. What a great surprise and totally lifted my spirits. I had produced a hit – with Nazareth! And that made me feel so good. I happily changed my career and became a producer.
They were a solid band and went down well with the people. The crowds liked them. The thing about Nazareth is, they always meant it. They had great commitment. They stormed on stage every night and gave a hundred percent. That's why people liked them.
The interview in full is presented in the book, illustrated with pictures taken by the author over the years. The book is a 252-page photo album, 300*300 mm format (roughly the size of an LP vinyl), that will get a limited release this spring. It can be preordered through the Russian crowdfunding site planeta.ru at the price of 5,000 rubles (approximately $67 / €57), plus shipping, with shipping costs to be paid on delivery. Target publication date is February 28, 2022.