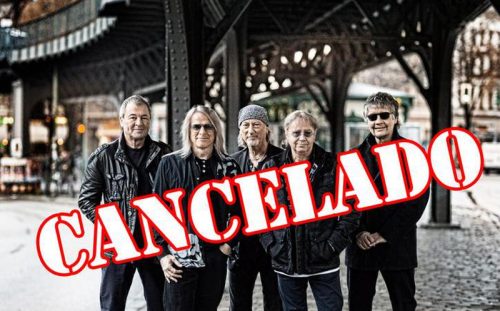 Hot on the heels of yesterday news of Merida cancellation, we are sorry to bring you news of another one: the final show of the Mexican tour in Cancun this weekend has also been cancelled. Eddie Trunk tweeted:
Just found out the final show of this @_DeepPurple tour here in Cancun on Saturday is now cancelled. Thanks to the entire Purple & @InFlames_SWE crew & all the amazing Mexican fans. Headed home now tomorrow in time for Thanksgiving.
Well, if there's one positive thing that can come out of it, it's that this may give the band another incentive to tour in the future. Because it would be a real shame if Deep Purple live legacy would end under such circumstances.
Thanks to Rob Hodgkinson for the heads up.