Swiss site 24 heures reports that a memorial plaque has been unveiled this Wednesday, July 4, on the Résidence des Alpes building in Territet (Montreux) — the very same building that was the Grand Hotel back in 1971.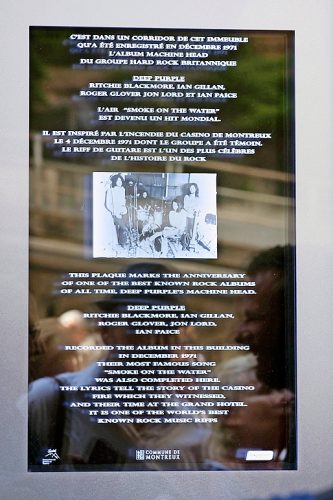 Gillan, Glover and Paice were in attendance, as well as Jean-Paul Marquis (stage manager at the Casino the night it caught fire), plus some dignitaries, including British ambassador to the UN.
Darker Than Blue has a backstory of the plaque and couple more pictures from the event.
Thanks to BraveWords for the heads up.