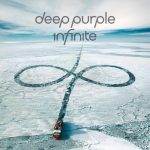 A second single for the upcoming Deep Purple album inFinite has surfaced at German online retailers. It is called All I Got Is You and is scheduled for release on March 10. It will be available as a maxi-CD (presumably, that's regular size 120 mm CD) and 12″ vinyl. There is no track list or cover art at this point.
Track listing:
All I Got is You (Album Version)
Steve's Folk Tune
Above And Beyond (Instrumental)
Time For Bedlam (First Take)
Highway Star (Live in Aalborg)
Last time the band played in Aalborg was on August 8, 2013.
Thanks to Lutz Reinert and Hristo Yankov for the info.