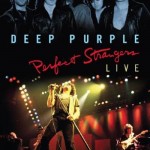 Since its release earlier this month, Perfect Strangers Live enjoyed success in the charts. As the album was released on both video and audio, it had a chance to enter charts in both categories (where available):
If you have any confirmed chart positions, please post in the comments, preferably with a prooflink.
Thanks to Nigel Young and joroz for continuing updates.