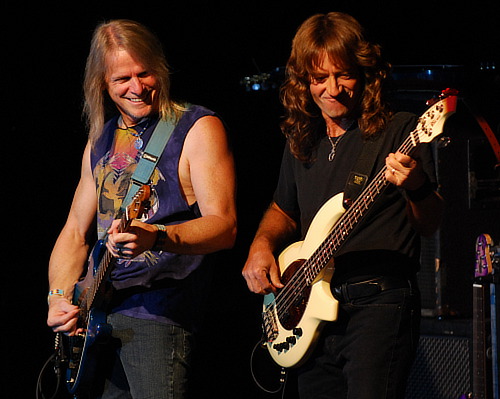 Not to distract you all from the enjoyment of the new album, but it was announced today that Steve Morse with his band will be supporting Joe Satriani on the latter's upcoming tour of the United States. (Or shall we say it's a double bill of family guitar extravagaza?) The tour will start on August 29 in San Diego and finish the second leg on September 28 in Philadelphia. Details in our calendar.
All the venues are theaters with all reserved seating, so get your tickets early. Ticketing info has not been announced yet though.
Thanks to BraveWords for the info.