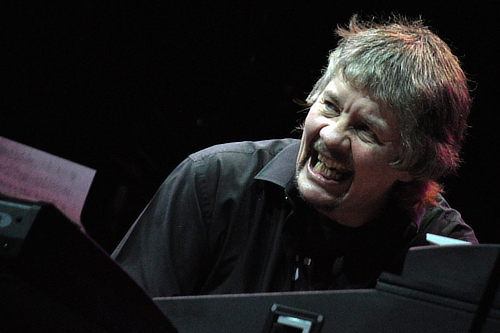 Update (Dec 18): Saxon's official site now reports that
Don Airey is unfortunately not able to appear at Saxon's last show in London because his gear is not returning in time.
Saxon have announced that Don Airey will join them as special guest at their London show at Koko on 20th December. He will perform on the two tracks that he played keyboards on Saxon's current album Call To Arms: Mists of Avalon and When Doomsday Comes, as well as one or two other songs.
Thanks to AltSounds.com for the info.