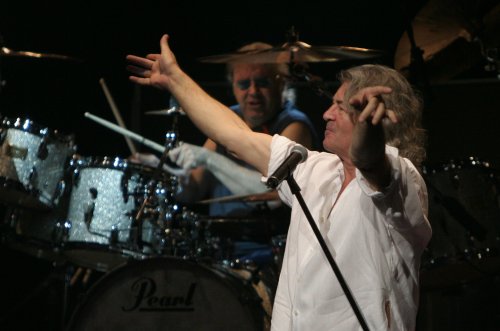 There's a new interview with Ian Gillan in the latest issue of Sweden Rock Magazine. On the Gillan split:
Q: The Gillan split was a bitter one. In case McCoy and Underwood would be reading this article, what would you say to them?

IG: Well, what can one say? They claim that I cheated them on their money, but the facts are: We split all profits between the 5 of us, and I had to add from my own pocket. I was broke by 1982. Those guys were brilliant musicians, especially Mick Underwood. And I had a lot of fun with John McCoy. But when he hit my manager with his bass guitar, I lost all respect for him. If you're going to fight, at least pick somebody equal to your own size. I wish they could have done something better with their lives than to sit and complain.
On when we can expect a new DP album:
IG: We have tours booked up until November. Then we go on a vacation, and after that maybe we'll go into the studio. So, maybe there's a new album in 18 months.
Thanks to Daniel Bengtsson for the info.