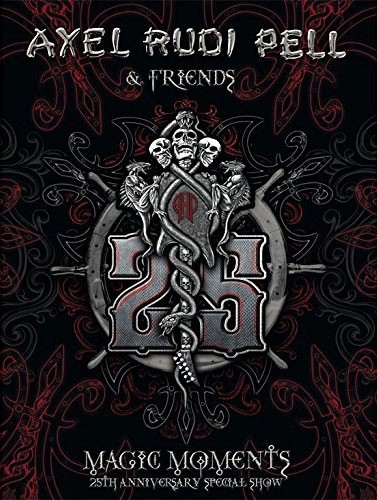 Axel Rudi Pell will be releasing a live 3CD/3DVD album Magic Moments – 25th Anniversary Special Show at the end of April. The show was recorded on July 11th 2014 at the Bang Your Head festival in Balingen, Germany. The reason we mention it here is because of the several covers performed that night together with several people from the Purple family.
The album includes covers of Black Night, Mistreated (performed with Doogie White and Tony Carey), Since You Been Gone (with Graham Bonnet and Doogie White), Long Live Rock´N´Roll (with Doogie White, Graham Bonnet, and Tony Carey), and a grand finale of Smoke On The Water with all guests. Top this up with Bobby Rondinelli on drums, and you have a pretty good chunk of the Rainbow branch of the Purple family tree appearing on stage that night.
His rendition of Black Night is now streaming from the Soundcloud:

Magic Moments – 25th Anniversary Special Show is out via SPV/Steamhammer in Scandinavia on April 22nd, in Germany on April 24th, in Europe on April 27th and in the USA on April 28th.
Thanks to Cameron Hons for the info.