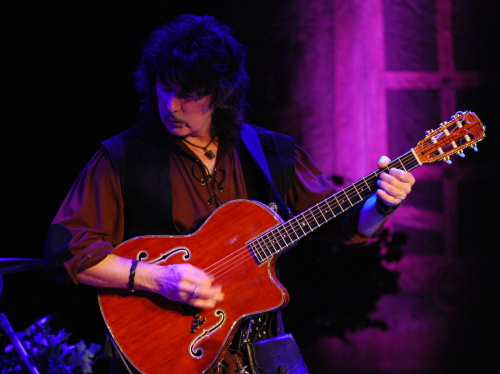 Rock And Roll Garage has a collection of quotes from various interviews Blackmore gave over the years talking about the other guitar players in Deep Purple.
I think they've done very well. Of course, Joe (Satriani) is a brilliant player. But I think he did the right thing by leaving only after two weeks [laughs]. And Steve Morse is an incredible player. A lot of people try to get some wisecrack out of me, but when you're talking about guitar players along Satriani and Morse's caliber, they're brilliant. And I could carry on by saying I'm not too sure why Steve is hanging on in that band, but that's his prerogative, obviously. He must see something there.
Read more in Rock And Roll Garage.
Thanks to Gary Poronovich for the info.