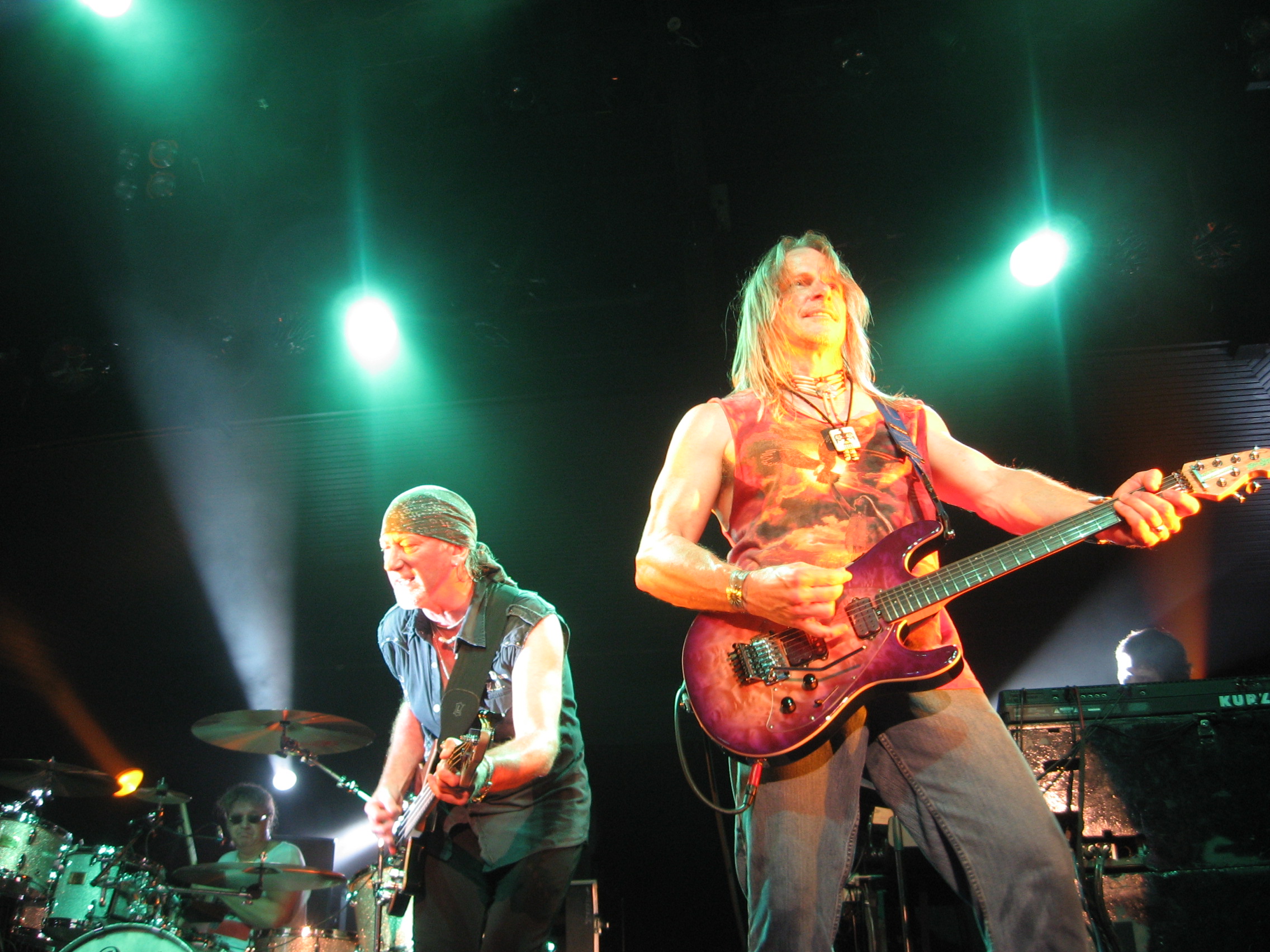 Hampton: The band did not differ from their previous sets at other recent shows. The crowd was enthusiastic and appreciative.
I finally got to meet the greatest band ever and what nice people they are. When the after show party was over the band was greeted by a couple of hundred fans waiting outside the venue next to the two vans waiting to take the band back to their hotel.
The entire band greeted each fan and signed many autographs and even had pictures taken. What an evening! Several pictures attached… Rock on… See you at the next show!