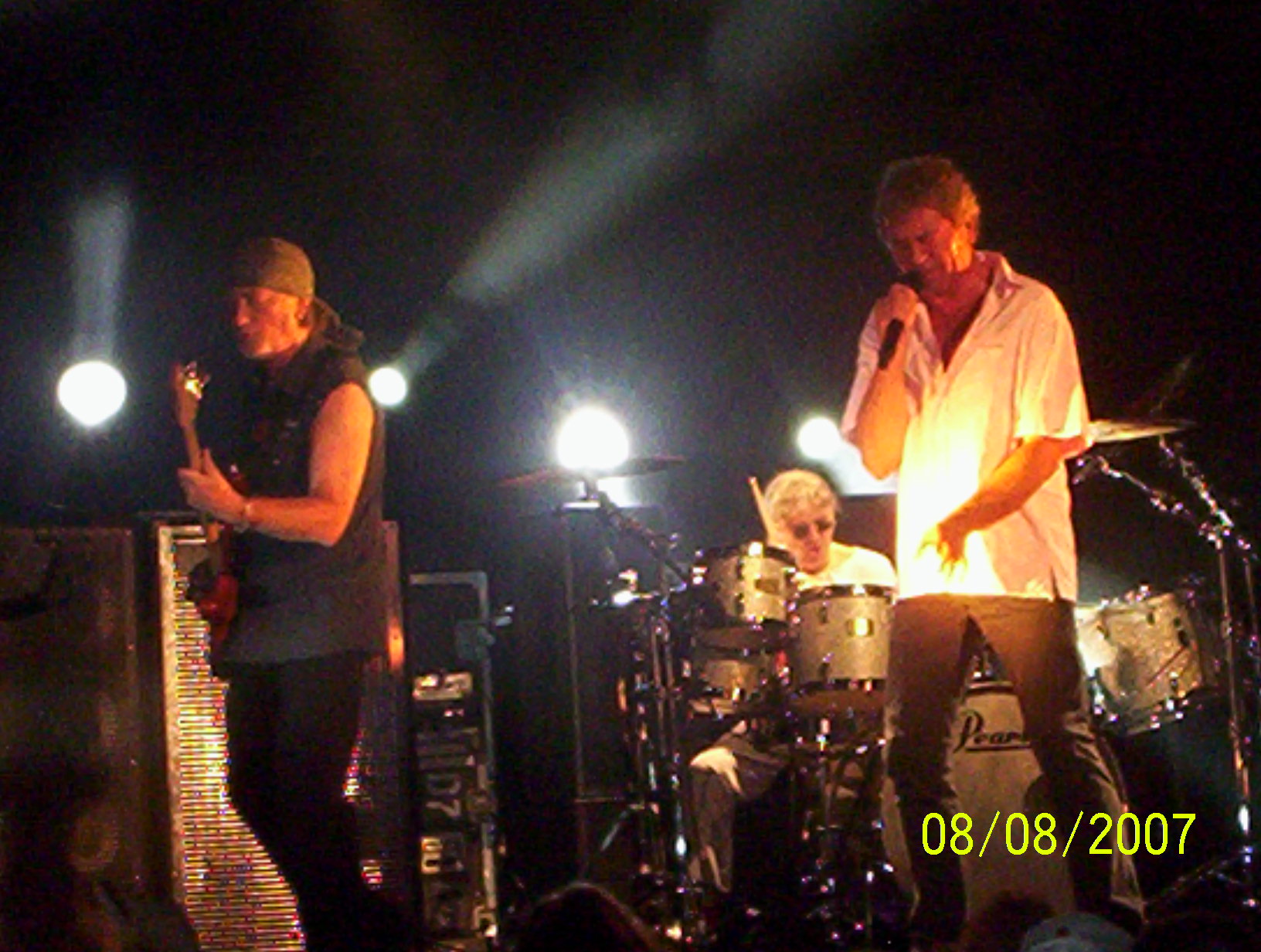 Photo by Lynn Ma Mongo.
I had a great time at the show in NH last night. The set list was similar to the previous shows with the omission of "The battle rages on".
The Hampton Beach Casino is a small venue that gave everyone the chance to "see" Deep Purple as well as hear them. That's a nice change from the large outdoor venues or arenas. The sound level was quite loud (My ears will be ringing for a couple of days). The guitar mix was a bit too loud compared to the other instruments. It was dificult at times to hear the vocals and the keyboard. This was somewhat corrected after the first four songs.
Some highlights of the show were Don Airey's Star Wars theme (some low-flying moths gave him a hard time though) and the nice "Green Onions" intro to "Hush". "Space Truckin'" was also especially rocking.
The cherry on the cake was the whole band signing autographs and taking pictures with a crowd of about 50 fans. I got the chance to speak to every member and they were all very friendly and courteous… real gentlemen. Thank you Deep Purple !
1) Pictures of Home
2) Things I Never Said
3) Into The Fire
4) Strange Kind of Woman
5) Rapture Of The Deep
6) Woman From Tokyo
7) Steve Morse solos (including AC/DC "Back in Black", Led Zep "Heartbreaker" and GNR's "Sweet Child Of Mine") /Well Dressed Guitar
8) Knocking At Your Back Door
9) Lazy
10) Don Airey Solo (Including Star Wars Theme)
11) Perfect Strangers
12) Space Truckin'
13) Highway Star
14) Smoke On The Water
15) Booker T "Green Onions" / Hush (with Ian Paice solo in the middle)
Nicolas Venjean