Current Tour
Latest reviews
Older Tours...
Tours 2005
Scandinavia plus
North America summer
Tours 2004
UK 2004
Russia & Ukraine
North America 2
Europe
Down Under
Asia
North America 1
Tours 2003
Europe
South America & Mexico
Ripening Tour part 2
Ripening Tour part 1
Tours 2002
Andrew Summerhayes' 31 years of DP
Solo shows: Paice, Glover, Lord
UK (rescheduled) + CH, Dubai, Greece
Germany
USA, part 2
USA, part 1
Asia
Russia, Ukraine & The Baltics
Ireland & UK
Tours 2001
Paice and York
Europe
North America
Australia, Japan, India
Concerto Tour 1999-2000
South America & Europe
Royal Albert Hall 1999
A.Band.On.Tour 1998-2000
1 - Europe-1 98
2 - USA 98
2a - Editor's Tour Special
3 - UK & Europe-2 98
4 - South America, Australia, Asia 99
5 - Europe-3 99
6 - Japan, Finland, Greece, etc 2000
Purpendicular Tours 1996-1997
UK, Europe-1 96
Europe-2 96
Europe-3, Japan 96
North America 96
South America 97
Europe-4 & Canada 97
House of Blues, USA 97-98
Ian Paice clinics UK 98
Much older tours...
1968-1995

Germany 2002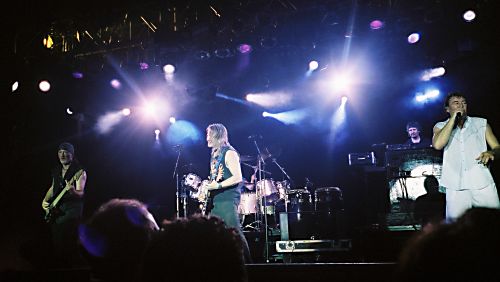 Roger Glover - Steve Morse - (Ian Paice) - Don Airey - Ian Gillan
Deep Purple have finished their short spell of late summer shows in Germany supported by Dio and The Planets.
Please send us your review. No attached Word files, include your full name and email address. We cannot promise to publish every review and re-submitting definitely doesn't help.
If you want your concert photos on The Highway Star, please send them to Svante Pettersson.
Rasmus Heide, reviews editor
* include setlists - possibly unconfirmed.
This page last updated: September 9, 2002 (43 reviews)
Germany 2002

August 27, 2002 - Amphitheater, Gelsenkirchen

Klaus Selbach
Fedor de Lange (with rain photos)
Günther Lutz
Nils Franzke [German]
Friedhelm Wenning
Martijn Ras
Peter Bongers

Gerard Alberts*
Helmut Hammond
Uwe Schnier*
Helge Holst
Tom Verduyckt
Clemens Reifenrath

August 28, 2002 - Tanzbrunnen, Köln

Yuri Beckers*
Michael Nazarenus
Bild Zeitung (with photo)
Simon Goss

August 30, 2002 - Ferropolis, Gräfenhainichen

August 31, 2002 - Brenzpark, Heidenheim

Wolfgang Bleicher
Sebastian Adam*
Reutlinger Generalanzeiger
Harald Miller*
Tadej Kosmerl

Zlatko Ivic-Matijas [German]
Heidenheimer Zeitung [German]
Christof Horn
Raimund Nossek
Helge Mayschak* [English & German]

September 1, 2002 - Stadthalle, Zwickau

September 3, 2002 - Volkswagen Halle, Braunschweig

September 4, 2002 - Stadtpark, Hamburg (without Dio)

Hamburger Abendblatt [German]
Hamburger Morgenpost [German]
Philip Dethlefs*
Robert Madsen [The Planets only]

Die Welt [German]
Dirk Stornebel
Gerriet Backer*