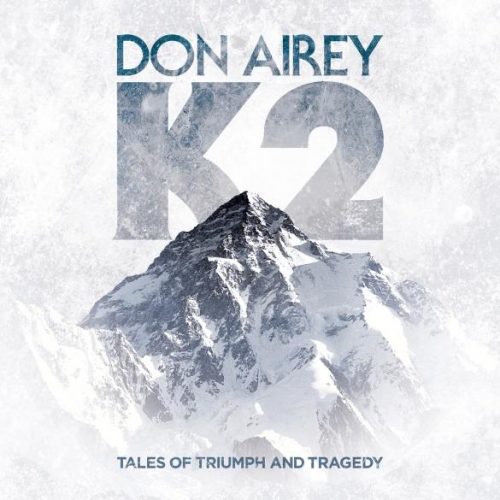 Don Airey is reissuing his 1988 solo album K2 – Tales of Triumph and Tragedy, funded through Pledge Music. Album options include
signed CD with original album and 7 bonus tracks for £30
signed CD (as above) + DVD with "new performances", interview footage, and original EPK for £35
limited edition deluxe box set for £75
The box set will include both CD and DVD, signed and numbered certificate (the box is said to be limited to 100 copies), reproduction of the press pack, promo photo, and an A2-size map of K2.


K2 was recorded in 1988 at Sarm East Studios, London, and originally released worldwide on MCA Records. An article written by mountaineer Jim Curran about his harrowing experiences on the 1986 expedition to K2 that claimed the life of 12 climbers inspired it. The music was completed after meeting Jim at his house in Sheffield where he talked of his friends Al Rouse and Julie Tullis, who both died in a blizzard at the summit having become the first UK climbers to conquer the peak.

The album notably features the talents of the late great Cozy Powell on drums, Gary Moore on guitar, and Chris Thompson, Colin Blunstone and Mel Galley on vocals and was engineered and mixed by Rene Hill (Pet Shop Boys, Seal, Grace Jones etc).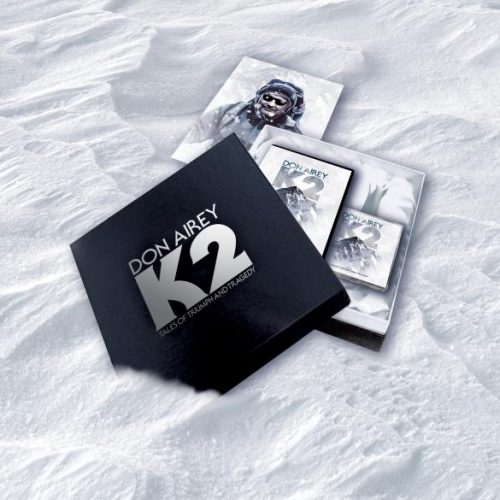 The album can be preordered via Pledge Music for delivery some time in June.
Thanks to Glass Onyon for the info.