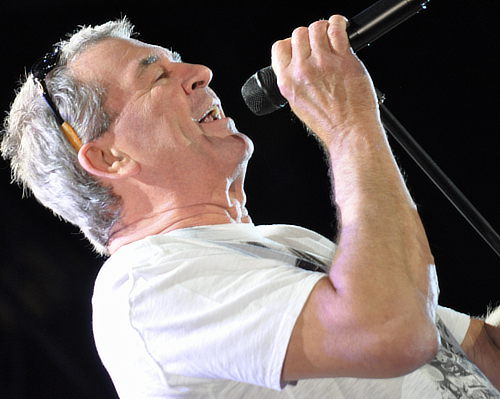 Ian Gillan will take part in the Rock Meets Classic Tour 2012. The tour will also feature Steve Lukather (Toto), Jimi Jamison (Survivor), Chris Thompson (Manfred Mann's Earth Band), Robin Beck, The Mat Sinner Band & The Bohemian Symphony Orchestra Prague.
The line-up also includes Jimmy Kresic (keyboards), Alex Beyrodt (Primal Fear, Voodoo Circle / guitars), Oliver Hartmann (Avantasia / guitars, vocals), Martin Schmidt (drums), Amanda Somerville (Trillium, Aavantasia / vocals), Tiffany Krikland (vocals), Verena Schock (vocals), Ralf Scheepers (Primal Fear / vocals), Sascha Krebs (vocals), Bernhard Fabuljan (conductor) and Mat Sinner (bass, vocals).
They will play a busy schedule in January 2012 covering most of Germany, plus a few dates in Austria, Switzerland, France and Denmark. Tickets are on sale for most of the dates starting from €40-€61. Full details in our calendar.
Thanks to George Kikonishvili for the info.