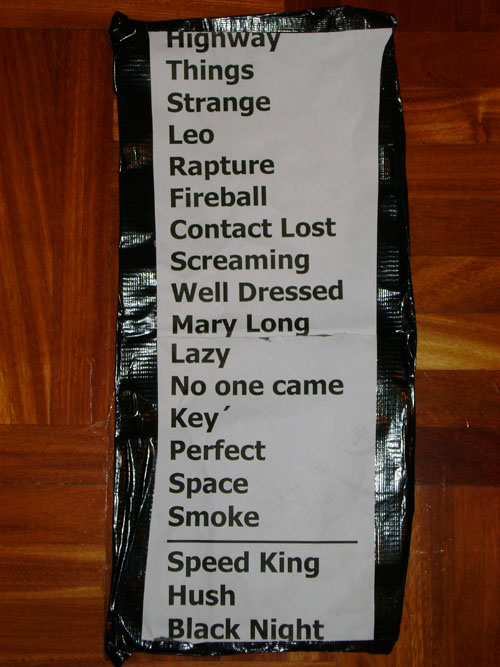 Members of the band alluded in the interviews that a new setlist will be rehearsed before touring starts in earnest with more songs from Now what?! incorporated into it. Ofcourse, we all want the whole album played live. But let's be realistic optimistic and, say, they will pick 6 songs.
Now, which ones?
There's no guarantee that anybody will listen, but here's a chance to voice your opinion.
Poll closes at 23:59 UTC on Monday, May 13. You'll need Javascript and cookies enabled to vote (most browsers do that by default).
Which songs from Now what?! would you like to hear live (choose up to 6)
Vincent Price (14%, 867 Votes)
Uncommon Man (11%, 730 Votes)
Hell to Pay (11%, 723 Votes)
A Simple Song (10%, 664 Votes)
Out of Hand (9%, 594 Votes)
All The Time In The World (8%, 515 Votes)
Above And Beyond (8%, 491 Votes)
Weirdistan (8%, 478 Votes)
Après Vous (7%, 446 Votes)
Blood From A Stone (6%, 382 Votes)
Body Line (5%, 321 Votes)
First Sign Of Madness (2%, 97 Votes)
It'll Be Me (1%, 61 Votes)
Total Voters: 1,213

Loading ...