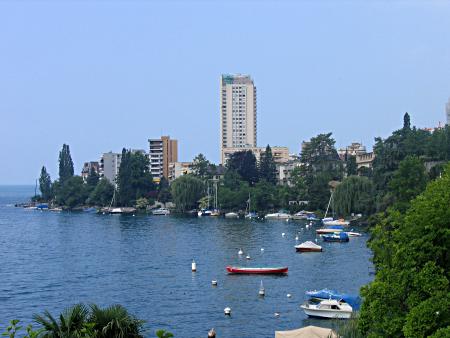 40 years ago, on December 4, 1971, Frank Zappa and The Mothers of Invention played a gig at the Casino de Montreux. You know the rest. In case you don't, read on at the Darker Than Blue blog.
MontreuxMusic.com has videos, pictures, and press clippings from the event that changed music history. Check them out.
And the "most subtle piece of rock memorabilia" award goes to Bathroom Wall T-Shirts for their very topical today Casino de Montreux. Live Music. 4 December 1971. number. I'm so getting one myself.