Deep Purple's Made In Japan concerts were filmed. At least in part.
Seven reels of silent 8mm footage filmed at Deep Purple's famous August 1972 Japanese concerts have been found. Rumours of such film have persisted for years, and now their existence has been verified.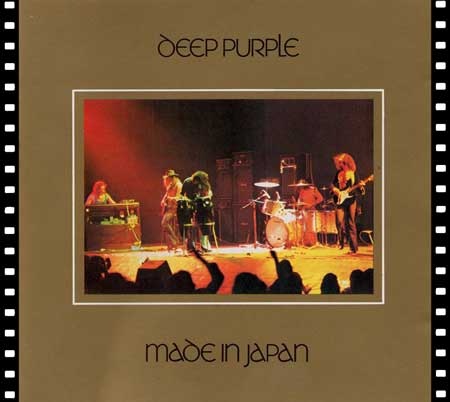 Audio recordings of these three concerts formed the basis of the Made In Japan album released in 1973 and the Live In Japan 3CD released in 1993.
 
The good news is that a 90 second portion of Highway Star from the silent film has been synced to audio and will be included on the upcoming History, Hits & Highlights 2DVD released on June 1 2009. The Highway Star is hoping to show stills from the footage shortly.
 
The bad news is that the rest of the 26 minute film is made up of many short excerpts from different songs, and for that reason will not make it onto the History, Hits & Highlights DVD. Later, it is hoped that a Made In Japan documentary DVD featuring the full film can be put together and styled after the Classic Albums series.
 


Further details on History, Hits & Highlights confirm that the DVD set will include complete versions of the surviving footage from Pop Deux, Paris 1970; Southbank, London 1970; Black Night, Top Of The Pops 1970 and Speed King from the Vicky Leandros Show 1970.
The DVD will also include some of the material from Doing Their Thing 1970 and Tokyo 1976 – but not all. The latter was previously released as Rises Over Japan. It is hoped that all five surviving tracks from this show can be included with the remastered Come Taste The Band planned for 2010.
Footage from Hamburg 1970 was found­ too short to use in any way.
Further sources of 1970s film of Deep Purple are currently being chased, and the producers ask that you come forward via The Highway Star if you have knowledge of further film clips of Deep Purple 1968-76 that would be suitable for ínclusion on the History, Hits & Highlights DVD.