Reviews
Svante Axbacke
Wolf Schneider

Contests
Win the DVD!!

Buy It



Amazon.com



Amazon.co.uk



Amazon.de



Amazon.jp



Amazon.ca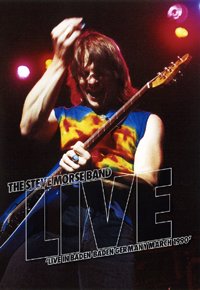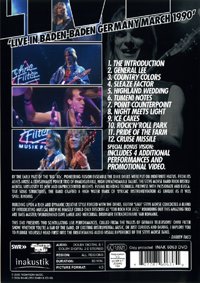 (click on image to see detailed view)
New Release on DVD
After forming the Dixie Dregs at the University of Miami, Steve won Overall Best Guitarist from Guitar Player/Magazine's Readers Poll five consecutive years in a row (1982-1986) and was then moved to their Gallery of Greats and removed from contention in order to give other guitar players a chance. He has received many Grammy nominations, both for his work with the Dregs and as a solo artist. He has worked with dozens of famous guitarists of various musical genres, and been a member of the Dregs, Kansas, Living Loud, and (of course) Deep Purple.
These performances come from 1990, a few years before he joined Deep Purple, when he was touring with the Steve Morse Band, a trio that included bassist extraordinaire Dave LaRue, and drummer Van Romaine. The DVD features two concerts culled from the vaults of the German television program Ohne Filter Show. The three exemplary musicians concoct a blend of intoxicating music -- a sound Steve Morse describes as "too rock for jazz". With Steve busy for the next year or so with Deep Purple's "Rapture Of The Deep" world tour, and Dave LaRue equally committed to touring with Joe Satriani, this may be your best chance to see the Steve Morse Band live for some time to come.
Track Listing
The Introduction
General Lee
Country Colors
Sleaze Factor
Highland Wedding
Tumeni Notes
Point Counterpoint
Night Meets Light
Ice Cakes
Rock 'n' Roll Park
Pride Of The Farm
Cruise Missile
Total running time: 60 minutes
Additional Features
4 additional performances from 1984
Promotional video ("Cruise Missile")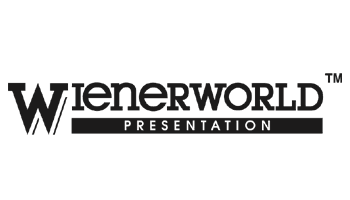 This DVD is published by Wienerworld, who have a very large catalogue that spans artists from all corners of the musical spectrum.
Last update: Aug 27, 2006
Donor Section






Subscribe to:
The Highway Star Update!

Participate in:
Purple discussions
THS Blog

Join the:
Mailing lists

Purple Tours
Tour Dates
Tour Reviews

Purple Music
Shop
Upcoming Releases
Discographies
Lyrics/Tabs
Sound Archives
MIDI Archives
Movie Archives

Other Sections
News
Frequently Asked Q's
Image Gallery
Purple Contributions
Interviews
Special Features
Editorials
Bios/Family Tree
Newsgroup/IRC
Joanna's Gossip
Links
Who To Blame