Reviews
James Gemmell
Stephen Graham
Benny Holmstrom
Wolf Schneider
Catrin Wiegand

Tell Ian what you thought of it
Contests
Smoke This!!
List of CD winners
US Tour
Tour Dates
Live footage

Other Stuff
Pre-release party
(Apr 11, 2006)

Promo trailer

Gillan's Inn
home site

Buy It



Amazon.com



Amazon.co.uk



Amazon.de



Amazon.jp



Amazon.fr



Amazon.ca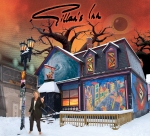 The winners have been chosen!

Thanks to the generous folks at Immergent, we've given away a copy of Smoke This! to Murray Shuttleworth of New Zealand. Sixteen runner-ups have won a copy of Gillan's Inn. The complete list of winners is available if you are interested.
Thanks to everyone for entering the contests, and huge thanks to Immergent for providing the prizes.

Last update: Jan 2, 2007
Donor Section






Subscribe to:
The Highway Star Update!

Participate in:
Purple discussions
THS Blog

Join the:
Mailing lists

Purple Tours
Tour Dates
Tour Reviews

Purple Music
Shop
Upcoming Releases
Discographies
Lyrics/Tabs
Sound Archives
MIDI Archives
Movie Archives

Other Sections
News
Frequently Asked Q's
Image Gallery
Purple Contributions
Interviews
Special Features
Editorials
Bios/Family Tree
Newsgroup/IRC
Joanna's Gossip
Links
Who To Blame