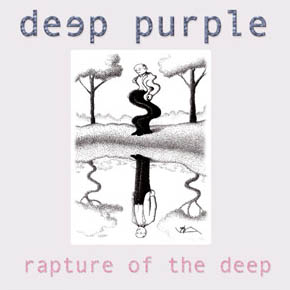 1. Money Talks
2. Girls Like That
3. Wrong Man
4. Rapture Of The Deep
5. Clearly Quite Absurd
6. Don't Let Go
7. Back To Back
8. Kiss Tomorrow Goodbye
9. MTV*
10. Junkyard Blues
11. Before Time Began
*=Bonus track for the European limited edition. The limited edition will be available in a tin box with the bonus track and an enhanced video track.
Links to sound files used by permission from Edel Records Germany. Sound clips from all the tracks can be heard at the Edel website.
The Japanese version will contain the bonus track "Things I Never Said".
The album will be released on Edel Records in Europe on October 24. The release in the USA is set for November 1 on Eagle Rock. ST2 will release the album in Brazil. We don't know about release date for Brazil yet.
This special last updated: October 12, 2005