Top of this Section

Tourdates

Reviews
Tokyo, '72
Hiroshima, '73
Tokyo, '75

Ticket scans
'72 Tour
'73 Tour
'75 Tour

Related Sections:
This Time Around

Discography
Live Albums
Videos

Back to Specials Index

Japan Tour 1973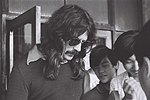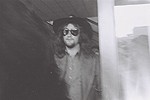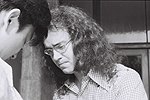 Click on the image to view it at a larger size
(Use your browser's "Back" button to return to this page.)
Review
23 June, 1973
Hiroshima, Shi Kokaido
It was my first experience. My very first live rock concert was Deep Purple, who were nearing the end of their Mark 2 era.
Nearly 30 years have passed since then, but the memory is still vivid. The furious barrage of sounds, the hair-raising show... Nothing like listening to the records on a crappy 2-channel system. This is it, this is the real thing.
I've since been to many dozens of concerts by various artists, but I can categorically say that nothing was as brilliant as this one. Was it really over? It was such an unbelievable sight for me.
Keiji Nitta
P.S: Shi Kokaido (City Hall), was a tiny venue, with a capacity of less than 1,500. It has since been demolished.
Donor Section






Subscribe to:
The Highway Star Update!
Participate in:
Purple discussions
Join the:
Mailing lists
Purple Tours
Tour Dates
Tour Reviews
Purple Music
Shop
Upcoming Releases
Discographies
Lyrics/Tabs
Sound Archives
MIDI Archives
Movie Archives

Other Sections
News
Frequently Asked Q's
Image Gallery
Purple Contributions
Interviews
Special Features
Editorials
Bios/Family Tree
Newsgroup/IRC
Joanna's Gossip
Links
Who To Blame