Images from the book
Press info 1 (pdf)
Press info 2 (pdf)
Press info 3 (pdf)
Reviews:
Send us your review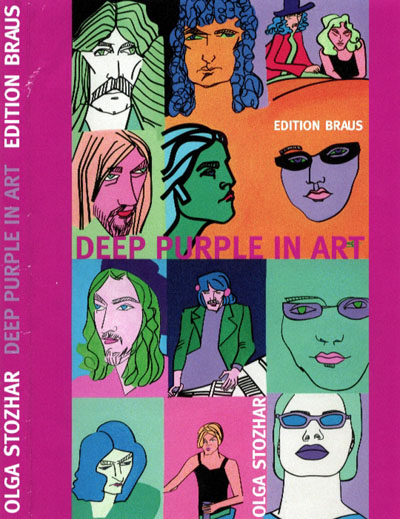 Deep Purple In Art
Russian-born artist Olga Stozhar has created a number of paintings based on and inspired by Deep Purple images. From band members to song titles, Olga Stozhar's paintings offer a different slant on Deep Purple. Coming right after her exhibition in Berlin, a book has been put together showing her work. View more of Olga Stozhar's work and order the book directly from the artist via mail. Price is Euro 29.90 of which a third goes to the non-profit upkeep of The Highway Star.
This special last updated September 1, 2004
Donor Section






Subscribe to:
The Highway Star Update!
Participate in:
Purple discussions
Join the:
Mailing lists
Purple Tours
Tour Dates
Tour Reviews
Purple Music
Shop
Upcoming Releases
Discographies
Lyrics/Tabs
Sound Archives
MIDI Archives
Movie Archives

Other Sections
News
Frequently Asked Q's
Image Gallery
Purple Contributions
Interviews
Special Features
Editorials
Bios/Family Tree
Newsgroup/IRC
Joanna's Gossip
Links
Who To Blame