Jeff Healey's, Toronto, Canada
April 7, 2005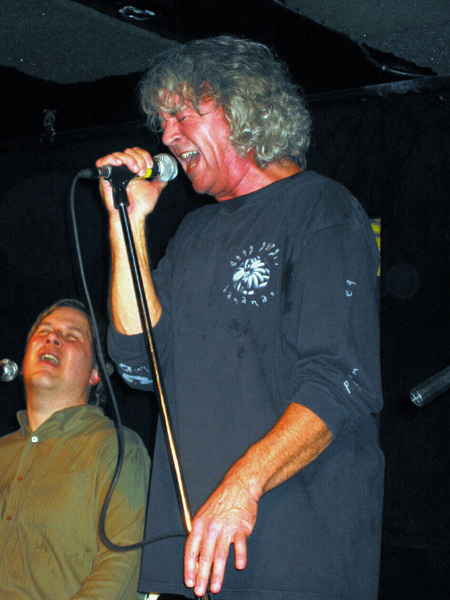 Photo: Glen Miller
A sweaty affair at Jeff Healey's club in Toronto Thursday night. Solid night of entertainment, the highlights beginning after Healey gave Ian Gillan a grand introduction. A paraphrase, but something like, "THE hard rock, heavy metal originator of such vocal magnitude for this music genre. A legend."
Splendid atmosphere as the club was packed. It felt like a living room setting. Great energy from the the crowd of about 300 people.
Ian Gillan was here, paying back a favour to Jeff for playing on his upcoming solo CD. Jeff recently called him up, so this all came together very quickly (tell me about it!). It was a stopover trip for IG en route to L.A. as DP begins a three-week writing session for the next CD.
Ian mentioned that the Healey guitar along with the Jon Lord organ parts on When A Blind Man Cries on the upcoming CD is something that is of the sensational audio variety. Stirring moments that I'm sure we all can't wait to hear.
Had a good chat with Ian beforehand. He was a bit tired because he's been on the go ever since he landed a couple of days ago. I think it's the first time I've seen him drink coffee right before a show. But once he got up on stage - the vocal wailing escalated as Highway Star kicked in. And what a house band Healey has!
Gillan and Healey were both drenched afterwards.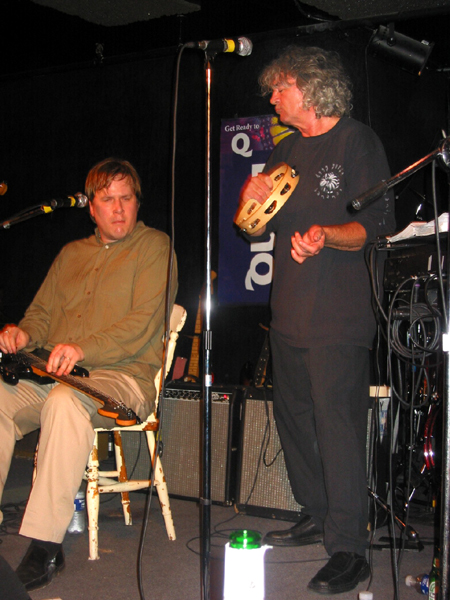 Photo: Glen Miller
It was a six-song, 45-minute set:
Highway Star
Lazy
Sugar Plum
When A Blind Man Cries
Smoke On The Water
High School Confidential
Checked in with Nick Blagona and Michael Lee Jackson, great guys, smiles all around.
A night I'll never forget - to go along with about 60 or so others!
Glen Miller