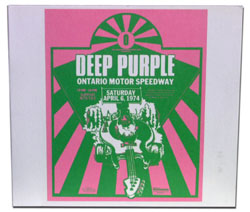 California Jam 1974
Deep Purple's infamous headlining show at California Jam 1974 finally sees a release worthy of its musical content. Working from a different recording to the one previously released in various guises, this is the Cal Jam CD to get. On top of the improved sound quality, this version also restores the hitherto missing track Lay Down, Stay Down.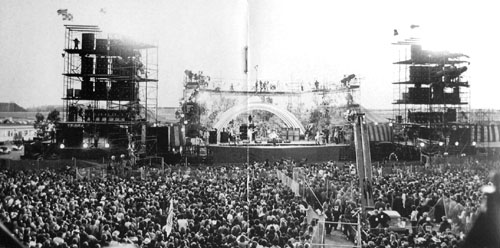 This was a powerful show in more ways than what Blackmore's physical outburst at a tv camera would indicate. Arguably Jon Lord is the real star of this show.
Burn 6.20
Might Just Take Your Life 4.49
Lay Down, Stay Down 4.45
Mistreated 10.24
Smoke On The Water 8.55
You Fool No One 19.08
Space Truckin' 25.10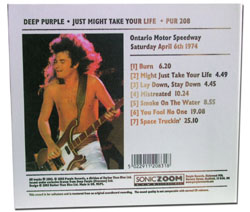 Did you buy this? Please send us your review
Photos from the CD booklet are © Purple Records.
This special last updated May 7, 2004