Reviews:
Send us your review
Buy It



Amazon.com



Amazon.co.uk



Amazon.de



Akazon.jp



Amazon.fr



Amazon.ca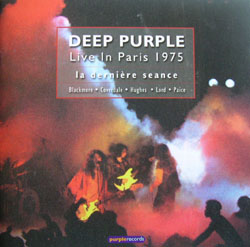 Ritchie Blackmore left Deep Purple in April 1975 after his final show with the band in Paris on April 7 that year. Recorded on multitrack at the time, only bits of the show have seen official release before. Some on Made In Europe, some on Mark III Final Concerts. Here now is the complete show in glorious top notch soundboard quality. Savour Blackmore's final moments onstage with Deep Purple and witness the fierce playing he would later develop even further during his first few years with Rainbow. His explosive solo in Stormbringer on this album is worth its price alone.
Disc 1
Burn
Stormbringer
The Gypsy
Lady Double Dealer
Mistreated
Smoke On The Water
You Fool No One
Disc 2
Space Truckin'
Going Down / Highway Star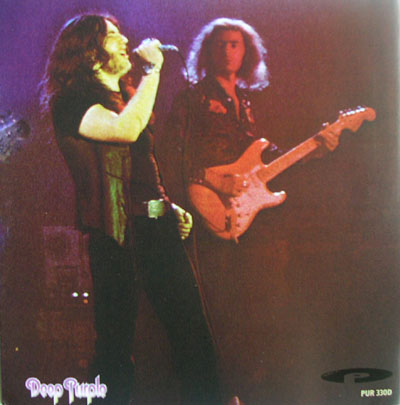 The Highway Star's expert on Deep Purple live albums, Jim Collins, has dissected the Made In Europe and Mark III Final Concerts albums
Did you buy this? Please send us your review
This special last updated May 8, 2004
Donor Section






Subscribe to:
The Highway Star Update!
Participate in:
Purple discussions
Join the:
Mailing lists
Purple Tours
Tour Dates
Tour Reviews
Purple Music
Shop
Upcoming Releases
Discographies
Lyrics/Tabs
Sound Archives
MIDI Archives
Movie Archives

Other Sections
News
Frequently Asked Q's
Image Gallery
Purple Contributions
Interviews
Special Features
Editorials
Bios/Family Tree
Newsgroup/IRC
Joanna's Gossip
Links
Who To Blame