DVD content
Rear of DVD sleeve
Reviews:
Dave Ruddick
Lars Sträng
Robert Beech
Catrin Wiegand
Joesph Bozzelli

Buy from Amazon.co.jp
DVD

Buy from Amazon.com
DVD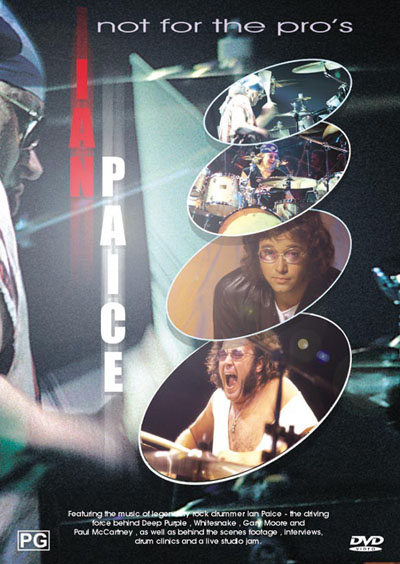 Promising a veritable feast for Ian Paice's many admirers, this brand new special DVD focuses firmly on Ian's superb drumming style. It comes packed with interviews, live recordings and specially filmed action footage.
The DVD menu includes:
- A drummer's guide
- Abbey Road studio sessions: Paicesetters and Dustbins.
- Roadieview: Ted The Mechanic, Lazy, Knocking At Your Back Door, Highway Star, monitor problems, Fools, Pictures Of Home, Speed King, dropped drum sticks.
- Ian Paice style drum clinic
- Australian interview
- Photo gallery
- Biography
- Credits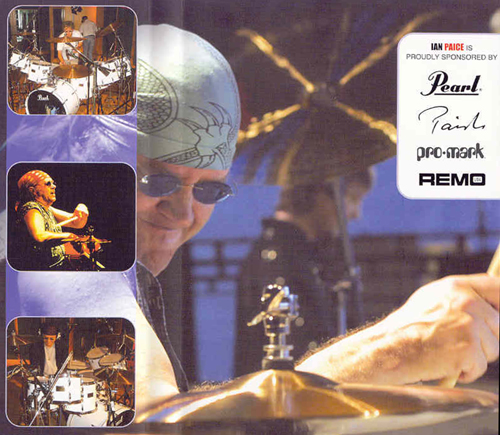 Did you buy this? Please send us your review
This special last updated December 4, 2002
Donor Section






Subscribe to:
The Highway Star Update!
Participate in:
Purple discussions
Join the:
Mailing lists
Purple Tours
Tour Dates
Tour Reviews
Purple Music
Shop
Upcoming Releases
Discographies
Lyrics/Tabs
Sound Archives
MIDI Archives
Movie Archives

Other Sections
News
Frequently Asked Q's
Image Gallery
Purple Contributions
Interviews
Special Features
Editorials
Bios/Family Tree
Newsgroup/IRC
Joanna's Gossip
Links
Who To Blame