Is the end nigh?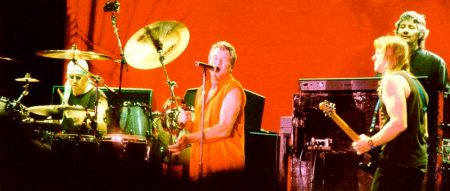 Ian Paice, Ian Gillan, Steve Morse, Don Airey - photo by Jim Corrigan

They scream: Jon Lord has left Deep Purple - The end is nigh! What end? Rasmus Heide is sad to see Jon go, but explains why Purple still have a future without the Lord of the Hammond

To this day Deep Purple has only ever seen one end. When Jon Lord and Ian Paice called it a day in 1976 it definitely was the end - and it was high time. But according to some people Deep Purple has had many ends. It was the end when Ian Gillan left in 1973 - and Ritchie Blackmore's departure to Rainbow in 1975 was even more of an end. Ian Gillan was booted out in 1989 and it felt very much like the end - even more so when his substitute was revealed. When Blackmore huffed and puffed and stormed off in 1993 the future seemed uncertain, but first with Joe Satriani then with Morse, it quickly transpired just how much good can come from change.

To assess what is the end of Deep Purple we must know what Deep Purple is. To me it is five musicians performing excellent music. That's it. There has been a few different guys involved over the years, but through the changes they have always carried over enough style, ability and musicianship as to make them identifiable as Deep Purple. Regardless of personal taste (and the odd heroin addict), every line-up has offered top notch music, and with Don Airey there is all the chance in the world that this tradition will continue. There will still be five excellent musicians giving their best onstage, playing brilliant music.

To some, the name Deep Purple is synonymous with five specific individuals. It could be Blackmore, Gillan, Glover, Lord, Paice - or, as one guitarist would probably have you believe, Blackmore, Glover, Lord, Paice, Turner. But Deep Purple is greater than the sum of any five individuals, and history has proved that line-up changes don't always mean the end (except that one time, but that's another story). Whichever five guys are in the band, I trust they will do their utmost to make sure the usual high standard remains intact.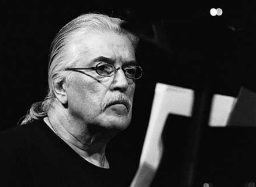 Jon Lord has been the only constant member of Deep Purple since the very beginning (if only because he actually preceeded Paicey by a week or three). Blackmore was possibly the most prolific member of them all, but even his departure was overcome - twice.
It is very sad to see Jon leave. His name is synonymous with the unique sound of rock'n'roll Hammond organ, and his trademark style helped shape the sound of Deep Purple, not to mention the musically incredible Paice Ashton Lord. His music has touched so many so deeply - never more profoundly than with Pictured Within, his masterpiece solo album from 1998. Being associated with Deep Purple for 34 years is more than anyone could ever ask for - and he has earned the deepest respect with which we must regard his decision to wrap it up. Fortunately, he seems to have retired himself from Deep Purple only, and not from music in general.
For the rest of us, it is important to remember the past and consider exactly what change can do. When Steve Morse joined Deep Purple it did take some getting used to, but as he settled in, the band bounced back into a very exciting life which is now in its ninth year. Don Airey performed some shows with Deep Purple in 2001, and reports say he too managed to instigate a new touch and vibrancy into the band and the music. Let's give Don and the band a chance to prove themselves, and show us what they can and want to do. I cannot make guarantees for the future, but I do not believe Jon Lord's departure means the end of Deep Purple.
Much love and happiness to you all, especially to Jon.
By the way guys, finishing that much talked about new album would help keep the doomsday rumour mongers at bay...
Bottom photo by Serge Waldbillig