Back in time with Deep Purple
29 years ago this month, with Strange Kind Of Woman in the first of it's three months in the UK charts, Deep Purple finished off a six-week UK tour with four dates in Scotland. These shows had originally been scheduled to open the tour but had been rearranged to allow them more time in the studios in January.
The pressures of touring and recording were starting to take their toll, health-wise. Jon's back problems had forced the cancellation of some shows towards the end of the previous year [they'd even played a UK date without Jon in November and a German date without Ritchie in December] and this time around it was Ritchie and Roger who were suffering, both with stomach pains.
With the band having consciously cut down the length of their sets to nearer ninety minutes than two hours, Wring That Neck became one of the first numbers to be dropped, though it was still occasionally included, notably at Aarhus in Denmark in April where it replaced Paint It Black though sometimes Wring That Neck and Black Night closed the main set in place of Mandrake Root.
The Mule had been premiered at the start of the UK Tour but was soon dropped in favour of the return of Paint It Black, leaving Strange Kind Of Woman as the only new track.
"We could have been doing new numbers three or four months ago but on the British tour we decided to give "In Rock" a last fling. We'll probably retain some of the numbers we're doing now, some seem to follow on more naturally than others. You need to play numbers to give people a lift and others to bring them down to another level. People need to go through a series of ups and downs, they need to go through certain emotions. If you play the same thing all the time people start shuffling around on their backsides." [Ian Gillan; NME]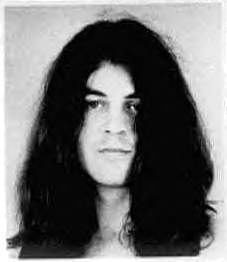 A slack handful of Strange 45's

| | | | | | | |
| --- | --- | --- | --- | --- | --- | --- |
| | | | | | | |
6th March 1971: Edinburgh Empire Theatre
Although the attention to detail in the following review doesn't extend beyond the first twenty minutes, perhaps the most likely setlist for this show would have been:
Yodel/Speed King/Strange Kind Of Woman/Child In Time/Paint It Black/Into The Fire/Mandrake Root.

Encores: Black Night/Lucille.
"Ian Gillan wasted no time. After a few bars of yodelling-type fun music ["It just makes us feel good"] he promptly primed Deep Purple's Edinburgh audience, for what was to come, last Saturday. "Here's a little rock-n-roll thing called "Speed King". In places you've got to be so quiet you can hear a zip being undone!" he told them. The Empire Theatre withstood the barrage during which Ritchie Blackmore allayed any fears that his lead guitar might not be so dynamic as it normally is. His energetic chase with organist Jon Lord was loaded with humour."

"Indeed Ritchie ripped the jam-packed audience apart. His guitar was the tour de force all the way on a night when Deep Purple it seemed were beyond criticism. There were no excitement peaks really. Everything got a standing ovation."

"For those who could appreciate it there was a consistently earthy blues-jazz rapport, between Blackmore and Lord and the Deeps were educational too, for those who could be bothered at one o'clock in the morning."

"Gillan, as frenetic as the city has ever heard him, said by way of introduction: "We wrote this song a month ago. We recorded it the same night and stuck it out as a single." And he followed up "Strange Kinda Woman" with: "That's a song about a prostitute. It's a nice story if you get the chance to listen to the words." Nobody in the group field has made such a devastating impact on Edinburgh since the Beatles and the Stones." [John Gibson; Melody Maker]
"The stroboscope lights were switched on. This part of the act never fails to please and only Charlie Chaplin has got more out of it." [Quote from the Dundee Courier & Advertiser referring to the show on 7th March, used on the sleeve of Who Do We Think We Are]
On the last night of the tour, in Aberdeen, Roger was taken ill and collapsed. Press reports blamed this on a bad case of influenza though, in hindsight, this was put down to stress. Chas Hodges, of support band Heads Hands And Feet, deputized for him for the remaining part of the show.
During the following week, Ian Paice, Jon Lord and Roger Glover appeared as guests in a jam session organised by Eddie Hardin and Pete York at Bumpers Club in London. Other musicians who appeared included Ray Fenwick, Miller Anderson, Mick Weaver, Dee Murray, Keith Moon and Keef Hartley.
Later that week, Jon, Roger and Ian were also busy working on Jon's Gemini Suite album:
"I still think the fusion of a group and orchestra has validity, if only for entertainment. And in fact I am working on a solo project this week with the London Symphony Orchestra. We are recording my 'Gemini Suite' at the EMI Studios in London. Although this will be a strictly Jon Lord production among the musicians involved will be Roger Glover and Ian Paice from Purple as well as Tony Ashton, Albert Lee and Yvonne Elliman. I've asked Keith Emerson to come and play as well, if he has time." [Jon Lord]
Ritchie was hospitalized to have his appendix removed almost immediately after the Scottish dates. This forced the postponement of four shows in Germany and Italy scheduled for the end of the month [rearranged for the end of May] and the band were off the road for a month until their next European Tour in April.
After a short holiday to allow Ritchie to recuperate, the band returned to the studios to continue work on the new Purple album before going back on the road. Under pressure to finish the album, every opportunity to get them back in the studios was slotted into the exhausting work schedule. Starting with four shows in Germany, they returned to London for more studio work before continuing the tour in Switzerland and Belgium, returning again to the studios before going to Sweden, Denmark and Norway and closing the month returning to the UK for a one-off date as part of the Camden Arts Festival.
30th April 1971: London Camden Roundhouse
The setlist for this show would appear to have been:
Yodel/Speed King/Strange Kind Of Woman/Child In Time/Paint It Black/No One Came/Mandrake Root.

Encores: Black Night/Lucille.
"This could easily be a review consisting entirely of superlatives, but it wouldn't be so easy to understand unless you were actually at the Roundhouse on Friday night. Let it rest at this - Deep Purple left absolutely no doubt in my mind that they are just about the most exciting rock [and that includes rock and roll] group in the world. Playing to a packed house, Purple opened with "Speed King", a very violent number which had lead guitarist Richie Blackmore spinning round and vocalist Ian Gillan assaulting the mike stand. It was an amazing opening number, the sheer force of the music was practically breathtaking - Ian Paice driving it all along with beautiful rock drumming."

""Strange Kinda Woman" was a much longer version than the single and had Richie demonstrating his technique. During this number Ian sings the notes that Richie plays at one stage, its an example of perfect co-ordination and voice control."

"Ian went offstage as usual during the excellent "Child In Time" and Jon, little Ian, Roger and Richie fell into a perfectly matched free-for-all, Richie leaning against his amps with a roadie holding them up, Roger, in hat and clogs, belting away, Jon underlining everything that was going on by playing excellent organ and electric piano and little Ian contributing so much."

"Jon's sense of humour came through when he launched into Bach's Toccata And Fugue in D Minor, switched to "Gurney Slade" and then began "Mandrake Root" which Richie particularly wanted to include. The fans were ecstatically pleased with the concert and they showed it. Purple were brought back for an encore which turned out to be "Black Night" with a false introduction. Ian Gillan's rock and roll upbringing became obvious when, after insistent applause, Purple performed "Lucille". He is a master exciter and the showmanship that had been so obvious all evening became even more apparent. In the dressing room after the show, all five members of the group were completely flaked out ... they had given the audience something to remember." [Richard Green; NME]
"We tried doing "Into The Fire" before "In Rock" was released and it didn't go down that well. We did "No One Came" at Camden and that didn't go down well either." [Roger Glover; NME]
The bootleggers capture DP on the road in Europe in April. The advent of CD sees these titles widely circulated around twenty-five years later.

| | | | | |
| --- | --- | --- | --- | --- |
| | | | | |
I think that Gurney Slade, mentioned in the Camden review, refers to the theme tune of an Anthony Newley TV comedy series from the early-sixties, The Strange World Of Gurney Slade. There's a fast variation on this about half-way through Wring That Neck [Stockholm 1970] directly before Dave Brubeck's Unsquare Dance.
After a few more days in the studio, next on the itinerary came Purple's first tour of Australia, 5 shows in 4 days - but that's another story.
Donor Section






Subscribe to:
The Highway Star Update!
Participate in:
Purple discussions
Join the:
Mailing lists
Purple Tours
Tour Dates
Tour Reviews
Purple Music
Shop
Upcoming Releases
Discographies
Lyrics/Tabs
Sound Archives
MIDI Archives
Movie Archives

Other Sections
News
Frequently Asked Q's
Image Gallery
Purple Contributions
Interviews
Special Features
Editorials
Bios/Family Tree
Newsgroup/IRC
Joanna's Gossip
Links
Who To Blame