[% META title = 'Jon Lord: Pictured Within' %] Interview with Jon Lord of Deep Purple
Friday, 5 December 1997
The Tabernacle, occasional site of the House of Blues, Atlanta, Georgia, before Purple's appearance there that night.
Interview by Wheat Williams, wheat@mindspring.com
Wheat Williams: So you have a solo album coming out.
Jon Lord: I have, yeah.
WW: What's it going to be called?
JL: It is called Pictured Within.
WW: And who plays on it?
JL: Me!
There is a string quartet, there are French horn players, oboe players, clarinet players, and a stunning young German cello player who's brilliant.
WW: What's his name?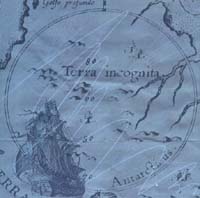 JL: Haagen Kuhr.
It's like nothing I've done before. There is no discernible Deep Purple influence at all. It's not like the last one I did, which was 115 years ago -- it feels like that to me. I think you can take away the "100." That last one has some pretty quiet moments on it, but there are still some organ, synths, and drums.
WW: So are you playing piano, or are you the orchestral conductor?
JL: A bit of both. I'm playing a lot of piano on it. We had a small orchestra on a couple tracks and I conducted them.
WW: Was this all recorded in Germany?
JL: Yes. It was all done in Cologne. It's very much a written album. It presents me more as a composer than as a performer, for which I'm really grateful to the record company for seeing which way I wanted to go.
WW: And it's on EMI Germany?
JL: Yes, it's EMI World. It's the classical division [Virgin Classics - Ed.] that signed me.
WW: Ahh.
JL: Which was rather nice.
WW: Is it going to be available in America?
JL: Oh, yeah. Worldwide release.
WW: Let me ask you. How do you maintain the classical, orchestral, acoustic music connection while all these years you've been trucking all over the world playing very loud, nasty rock and roll? How do you keep both of those things alive?
JL: Well, I'm a Gemini. I guess was born with a distinctly split way of looking at things. I adore both styles of music and in fact I used to go so far as to sort of pontificate on the subject by saying "There is only one music," or "There are only two kinds of music, 'good' or 'bad'." And I don't want to get quite that passionate about it, but I honestly believe that the less labels, the better. The less demarcation between one kind of thing and another, the better. That's what I've tried to do in the past. I may well be perceived as a rock and roll musician, a rock keyboard player, but that doesn't mean that I can't do this or that.
WW: Your family were classical musicians, weren't they?
JL: Well, right back to some great-great grandparents, there's been music in the family. Not performance, but my father was semi-professional saxophone player. He played in a regular dance band, strict-tempo ballroom dancing kind of dance band. But they used to hanker after and do the occasional Glenn Miller arrangement, or Stan Kenton, or stuff like that.
WW: So do you still play a lot of classical piano at home?
JL: Yes, I do. For the simple reason that it's pretty hard to practice at home playing "Smoke On the Water" or "Highway Star." It doesn't help. It's difficult to do that at home.
WW: On Pictured Within, did you do your own orchestration and arranging for that?
JL: Yes.
WW: So it's just pencil and paper. As much of an improviser as you are, you still have the discipline to sit down
JL: Well, I was taught that. You don't lose that. But I also improvise a lot at home, an enormous amount.
I find that most of my ideas come out of improvising. There's a tune on the new album that came about thirty-eight thousand feet above the Pacific Ocean, on the way back from Japan. I'll take it wherever it comes.
I also used a Roland JV-2080 quite a bit on the record. What I tried to do on that, the interest for me is to combine real piano, a big concert Steinway, with some nice pads and acoustic instruments like string quartets and French horns and so on. Or a small choir, and see where I could take that.
WW: So did you use the 2080 for backing tracks, and replace it with real musicians?
JL: Yeah, on a couple of things I did exactly that. To see how the string quartet sounded, I built one up.
(This is an excerpt from a longer interview which will be published on this website soon.)
Interview by Wheat Williams
This interview is Copyright © 1997 Unpublished by Wheat Williams, III. All rights reserved. Do not redistribute this article!