Party!!!
Yeah, you know that it was a full on major gig. I travelled from Bahrain with my mate Geordie.
Absolutely awesome and two days later, my throat is still recovering!
Tell Steve Morse and Roger to just carry on rippin' it up - we reckon that being the noisiest bunch there in the seats they know who we are!
Only downfall was the lack of merchandise, we even tried to get our tickets back but to no avail.
Enclosed are a couple of pics if you need them. Purple fans at their best. I'm the bald one in the group of three at the bottom.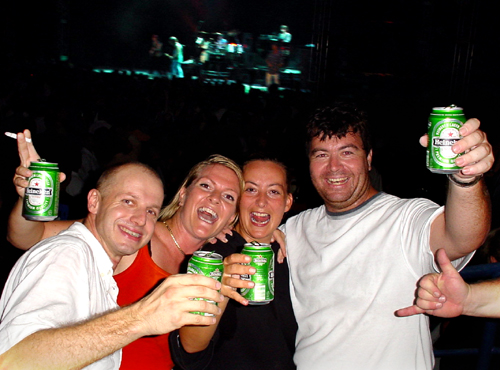 Dubai Purple fans turn their backs on the band after raiding Gillan's fridge...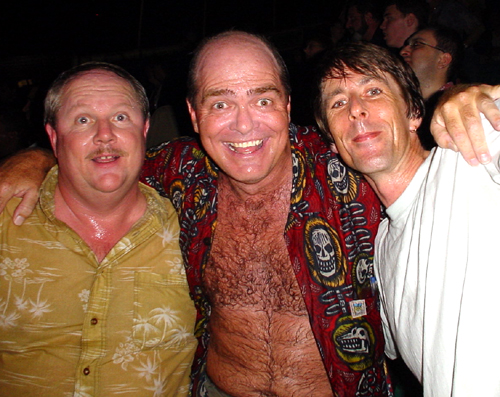 Nick Kettle (middle) and rocked out mates
Best regards,
Nick Kettle